This is an opportunity to share and discuss projects that are being implemented across the state to advance the state-of-the-art in online learning. These are projects that seek to push the boundaries of current technology and practice in order to disrupt existing models and positively impact the constraints of the "iron triangle" of quality, cost, and access for students.
Examples of potential innovative and experimental project categories include:
Adaptive Learning
Microcredentials / Digital Badges
Next generation ePortfolios
Predictive analytics and dashboards
MOOCs for credit
eText and digital materials strategies
Competency-Based Learning
Immersive Video Environments
Creative use of open source materials
Learning analytics
Content repositories for sharing digital resources
Registration Information
We encourage your attendance to both the Innovation Summit and TOPkit Workshop.
Registration Deadline
Registration Deadline: February 25, 2019
Early Bird Registration Cutoff: January 25, 2019
State University System of Florida & Florida College System
Complete Florida has generously offered to subsidize the Florida Online Innovation Summit for all State University System of Florida & Florida College System participants
Now Both the TOPkit Workshop and Florida Online Innovation Summit are free
Independent Colleges and Universities of Florida & Other Institutions
Florida Online Innovation Summit Only – $175 Early Bird (register by January 25, 2019)
After January 25 – $200
Both TOPkit Workshop and Florida Innovation Summit – $375
Important Location Information
The Inaugural Florida Online Innovation Summit will be held at the University of Central Florida. Please find important location and parking details below.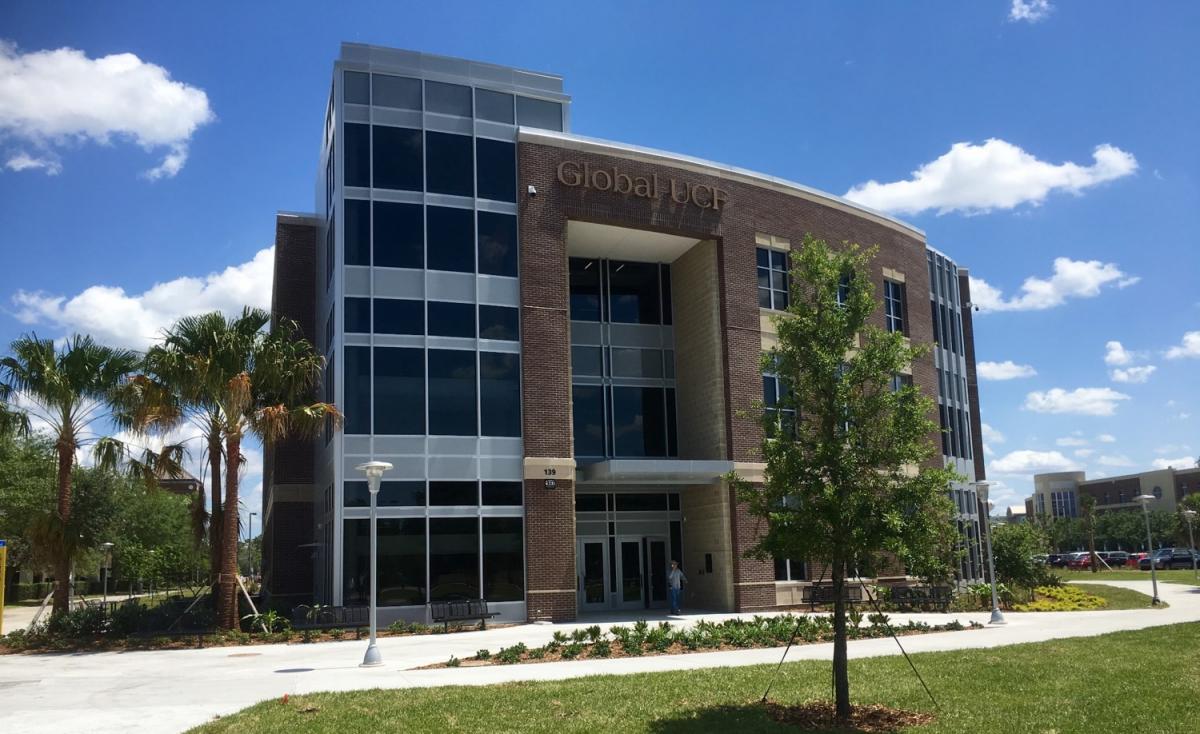 Map/Directions
UCF Global building
4356 Scorpius Street
Building GB 139
Orlando, FL 32816-0130
View Map
Parking
Parking for the Inaugural Florida Online Innovation Summit will be available in Parking Garage D.
Hotel Recommendations
The recommended hotel is the DoubleTree by Hilton Hotel Orlando East-UCF. However, there are alternatives listed at https://www.ce.ucf.edu/Hotels/.
Summit Planning Committee
Wendy Howard (UCF)
Beth Nettles (UCF)
Anita Gabbard (UCF)
Linda Futch (UCF)
Patsy Moskal (UCF)
Joseph Riquelme (FIU)
Questions, Concerns, or Special Requests?
Please feel free to reach out to us at: iLab@ucf.edu
Don't Forget About Our 2019 TOPkit Workshop
This two-day workshop precedes the Innovation Summit on March 5-6. While it is free and designed for higher education professionals in the State University System and State College System responsible for building or revising a professional development program for future online instructors, we welcome colleagues to join us for a modest registration fee. You may learn more about the TOPkit workshop at: https://topkit.org/workshop/.