UCF has been ranked as one of the nation's most innovative universities. To meet the current and future needs of UCF's students and faculty, the Division of Digital Learning launched the Pegasus Innovation Lab (iLab).
What is iLab?
The iLab is a program management office that initiates and accelerates strategic institutional level initiatives and innovations in Digital Learning. In collaboration with the UCF faculty, staff, administration, and external partners we strive to maximize our collective impact on student success at scale.
Why iLab?
In addition to launching new digital learning initiatives, the iLab partners with CDL subject matter experts by providing a support structure for moving their initiatives forward and scaling up. With complementary skill sets in project management, the iLab team helps initiative owners offload specific tasks such as planning, managing, and reporting, and absorbs some operational overhead to allow the owner to focus on their area of expertise while ramping up efforts. Once the strategic goals have been met, the completed work will remain in the sole hands of the initiative owner while the iLab continues to spotlight their success.
How do we do it?
Within a time-bound partnership, the iLab provides a strategic support structure for CDL Subject Matter Experts or Project Owners to help scaffold project progression from the development stage to achieving collective impact at scale.
Services Include
Strategic Planning
Program Management
Cultivate Partnerships
Coordinate Events
Contact Us
For more information, please contact us at iLab@ucf.edu or 407.823.1545.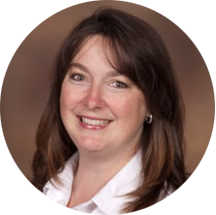 Dr. Wendy Howard
Program Director
Wendy joined the Center for Distributed Learning in July 2011 with a diverse background in both corporate training and higher education. In addition to her Doctor of Education degree in Instructional Design & Technology from UCF, Wendy has also earned a BA in Mathematics and Secondary Education and an MA in Corporate Communication & Technology from Rollins College. Her current research is focused on faculty development, digital learning in STEM, collaborative online learning and internationalizing the curriculum through technology. She also provides a practitioner's perspective based on over twenty years of experience in both design and instruction.
As the program director of UCF's iLab, Dr. Howard's primary focus is to strategically align, promote, and provide project management support for initiatives that contribute to the lab's mission to serve as an incubator for the next generation of digital learning by supporting faculty and staff in piloting, refining, and evaluating innovations that positively impact student success at scale.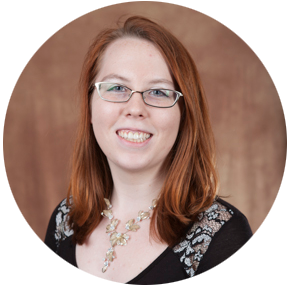 Nicole Stahl
Project Coordinator
Nicole Stahl received her Master's in Instructional Design & Technology at the University of Central Florida, as well as a BA in English Literature. In 2013 she joined the Webcourses@UCF Support team at the Center for Distributed Learning as a technical support assistant. After six years, she transitioned to the iLab to serve as the project coordinator. Nicole's primary focus is to support the iLab's strategic initiatives through transferring and maintaining data collection; communicating with faculty, staff, and outside partnerships; and coordinating plans and details for projects and events.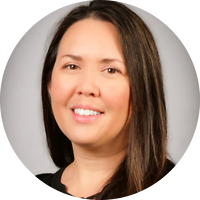 Samantha Richardson
Content Writer
Samantha Richardson received her B.A. in English Literature from the University of Florida. With a background in event management, human resources, technical writing, and education, she brings a diverse realm of experience in writing and extensive people skills. When she isn't reading books or baking, she can be found perusing all things Harry Potter and Disney. She freelances in copywriting and currently serves as the communications specialist for the iLab.
Rocco Fazzalari
Project Assistant
Rocco Fazzalari is currently working towards his M.A. in Technical Communication from the University of Central Florida, where he also received his B.A. in English Literature. He brings to the team a diverse background in office administration, sales and marketing, and academics. As the iLab's Project Assistant, Rocco's focus is to provide administrative support for project teams, initiative workgroups, event planning, committees, and communications. When he isn't working, he can be found cooking or watching his favorite shows.