About the Division of Digital Learning
A key reason for UCF's success is its focus on digital learning, which has allowed the university to meet the needs of its expanding student population and keep tuition costs low. Bill Gates
The Division of Digital Learning is responsible for leveraging innovative educational technology in support of UCF's mission, with a particular emphasis on exploring pioneering ways to positively impact student access, enrollment, success, time to graduation, the cost of providing an education, and the quality of the learning experience.
Center for Distributed Learning
The Center for Distributed Learning (CDL) serves as the central agent for online learning at UCF, providing leadership in distance learning policies, strategies, and practices. CDL collaborates with internal and external partners to investigate, design, deliver, assess, and support online learning through faculty development, course production, and research, which are all aligned with institutional goals.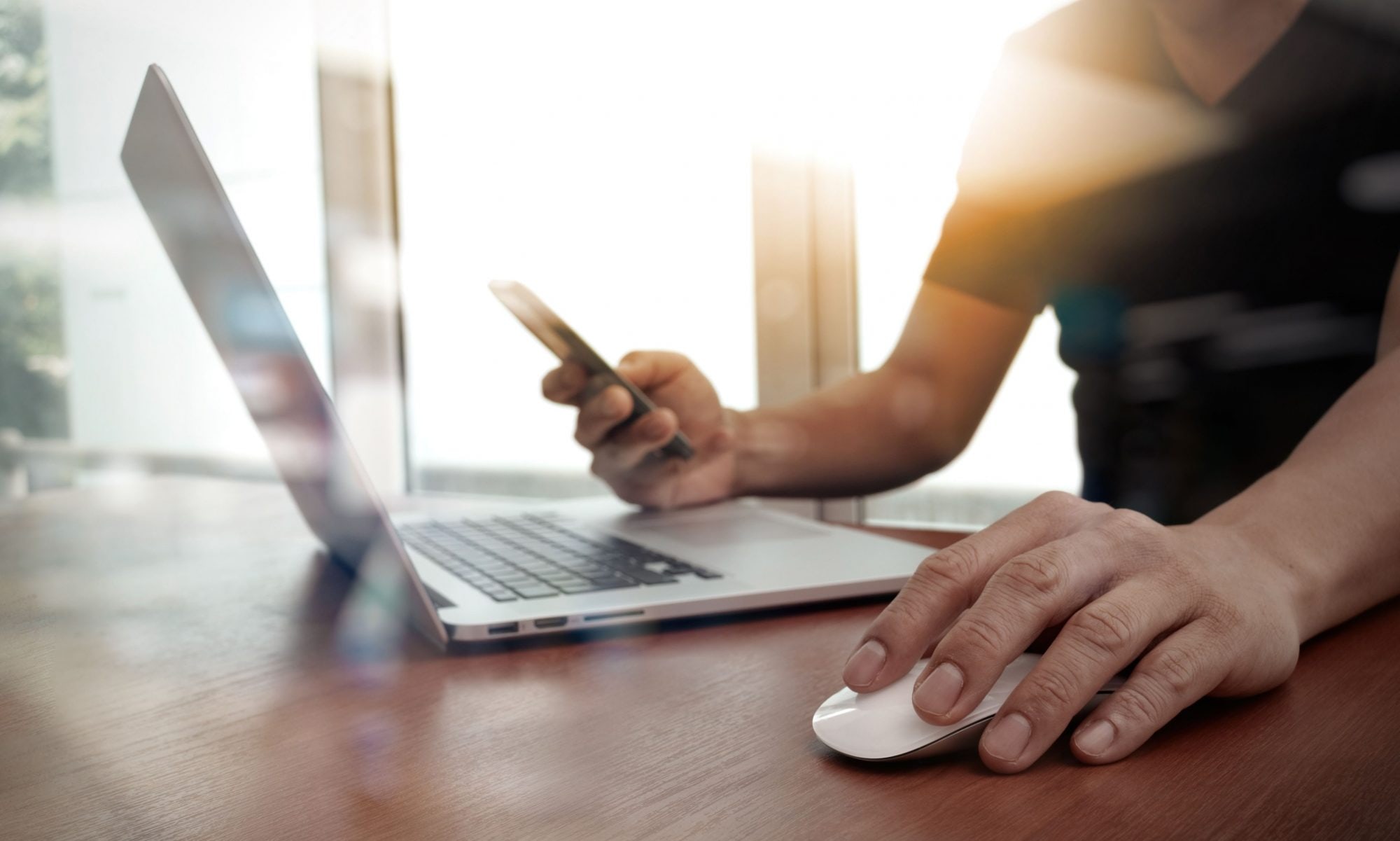 Office of Instructional Resources
The Office of Instructional Resources (OIR) furthers the academic, research, and administrative goals of UCF and its faculty through the design, application, and support of multimedia resources and services. OIR also supports experimental projects and workshops to expose faculty to new instructional technologies and encourage their effective integration into active-learning classroom practices.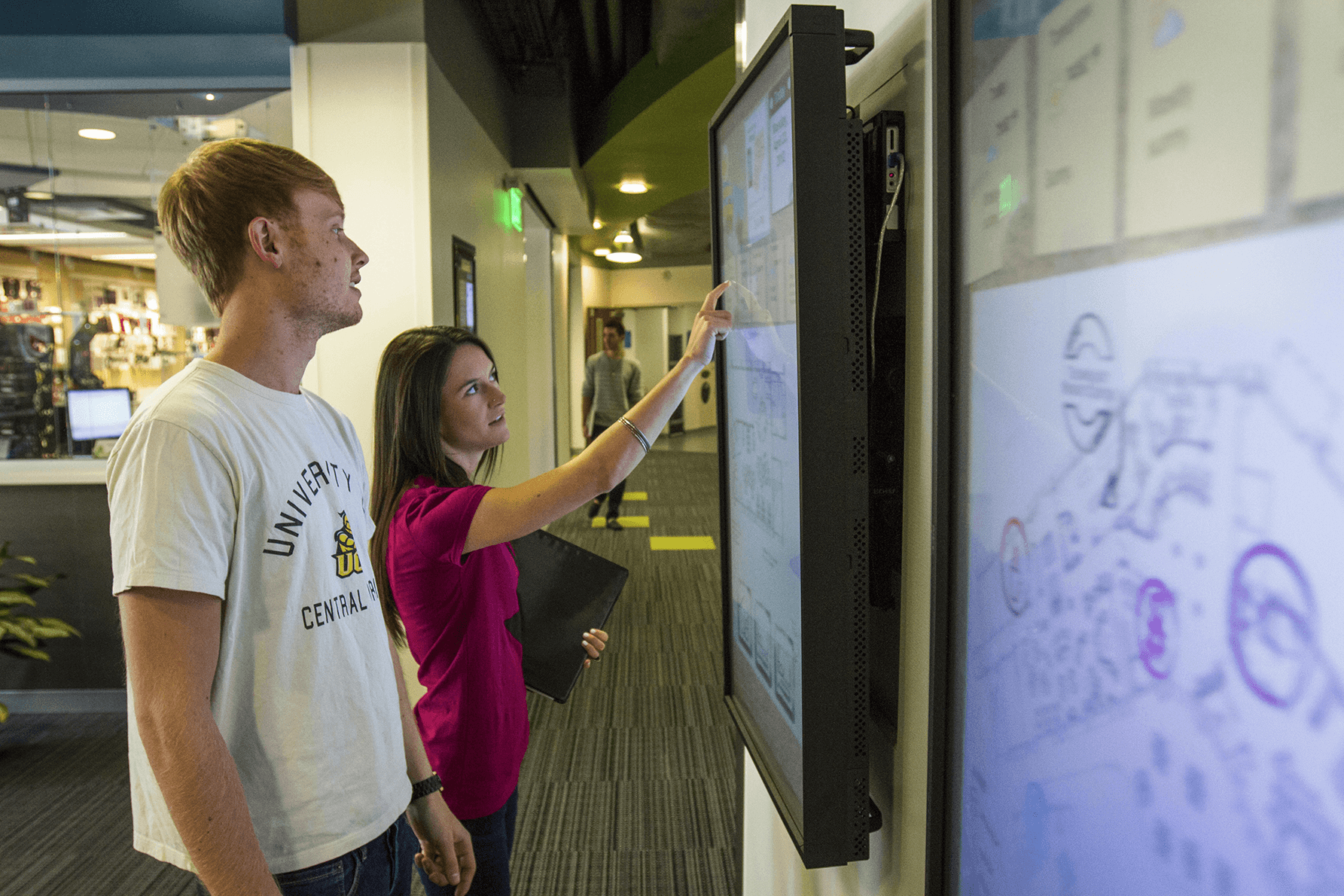 Mobile Strategy & Innovation
Mobile technology is an essential part of the UCF experience. Research confirms 99% of UCF students own a smartphone; 80% use a mobile device at least once a week to support formal learning. Student usage of the Canvas mobile app is at 90%, with 95% of those using the app at least once a week, while mobile access to Webcourses@UCF represents hundreds of millions of interactions each year. In addition to academic use, the UCF Mobile app with over 200k downloads has become essential to students for timely information, resources, and student life. Mobile Strategy and Innovation coordinates mobile technology projects, applications, research, partnerships, and governance.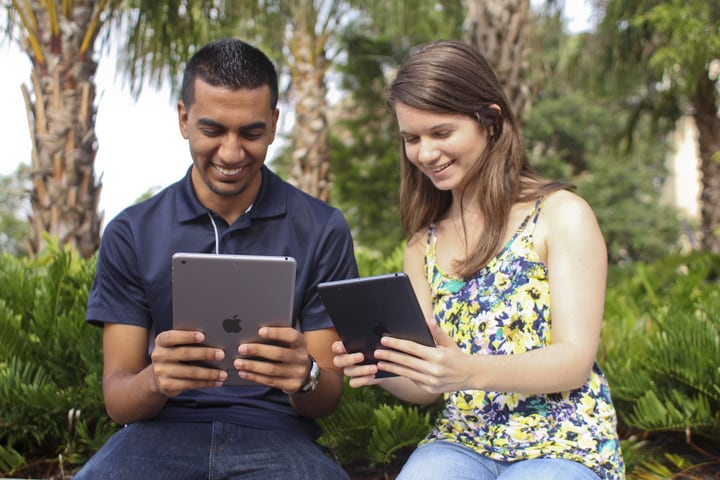 Pegasus Innovation Lab
The Pegasus Innovation Lab (iLab) is research-based, data-driven, and action-oriented. iLab distributes seed funding to encourage pilot projects with the potential to scale and positively impact student retention, engagement, success, and access.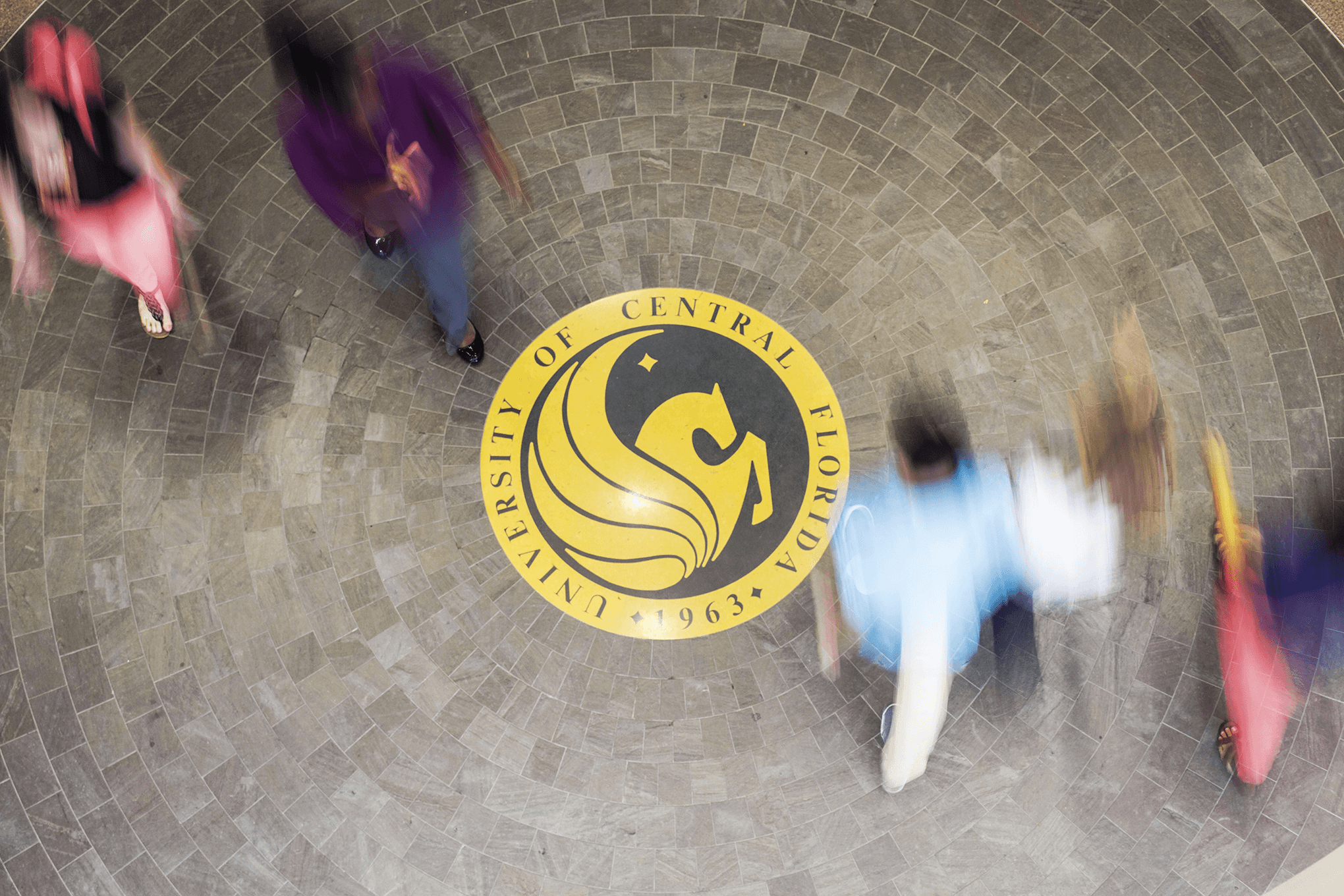 UCF Online
Having access to high-quality education, no matter where you are, can help make big dreams become reality. With more than 20 years of experience providing top online degrees, UCF is a trusted source for innovative education technology. Explore over 80 online degree programs and certificates through UCF Online.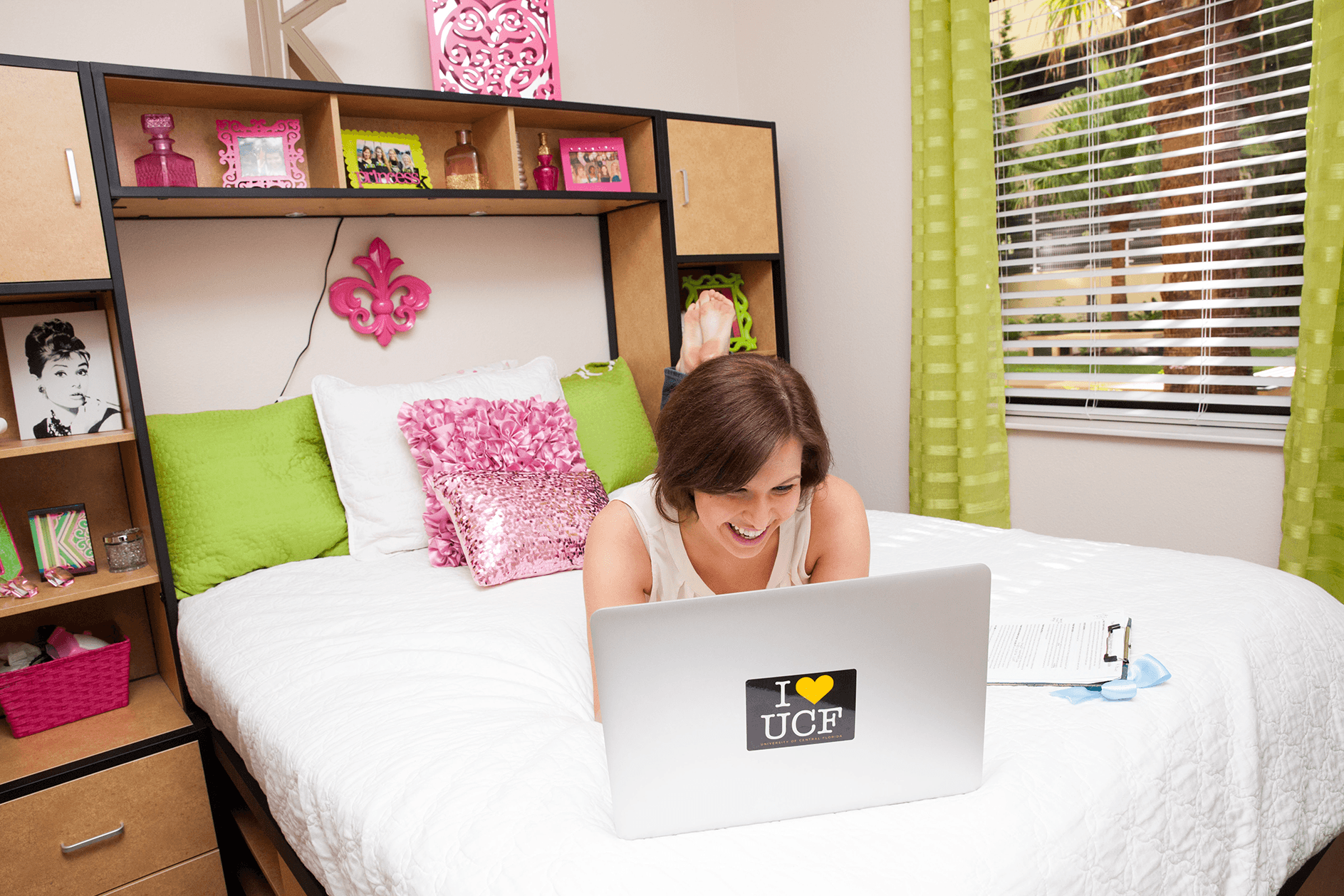 Learning Analytics and Impact Evaluation
In partnership with other UCF units, Digital Learning develops and implements data and learning analytics initiatives targeted at student success and retention, particularly those that leverage LMS data. Learning Analytics and Impact Evaluation is dedicated to ensuring student success across all instructional modalities.