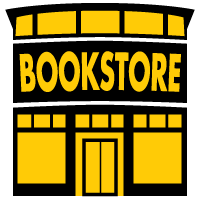 "First Day® is Barnes & Noble College's inclusive access model, where digital course materials are included as an additional course charge for a particular course or program. This model is easy and convenient for student use, provides an affordable option, and supports student success by ensuring every student is prepared for the first day of class."
Spring 2019 – Summer 2022
Savings By Semester
Semester
Total Saved
Spring 2019
$61,917.85
Summer 2019
$75,691.39
Fall 2019
$1,073,332.07
Spring 2020
$1,397,319.44
Summer 2020
$992,448.23
Fall 2020
$2,351,499.47
Spring 2021
$2,698,459.00
Summer 2021
$1,118,793.57
Fall 2021
$2,073,867.82
Spring 2022
$2,927,299.00
Summer 2022
$517,432.20
GRAND TOTAL
$15,288,060.04
The savings reported above are calculated based on the UCF Campus Store's retail price for the Opt-Out item that students would have to purchase in-store once the Opt-In deadline passes compared to Opt-In Inclusive Access price and then multiplied by the number of students that chose to Opt-In.
(Opt-Out price) – (Opt-In price) x Number of Opt-In = Savings $
Attention Faculty:
The deadline for eligible Fall 2022 courses to enroll in First Day® has passed.
The deadline for eligible Spring 2023 courses is Friday, September 9, 2022.
Instructions and
the adoption form
can be found below under
Faculty Experience
.
First Day® is your bookstore's Inclusive Access program. With this program, the cost of course materials is added as a charge for the course, by your school, and students receive the benefits including:
Deeply discounted, lowest price materials
The guaranteed right materials
Single Sign-On (no access codes)
Access on or before the first day of class
Commercial publishers and other for-profit entities have set agreements with Barnes & Noble to offer discounted pricing to students for course materials that qualify for First Day®. By opting into this program, students are also able to defer payment through their student account.
Student Experience
The "Course Materials" tool will appear in the navigation menu of a Webcourses@UCF course that is eligible for First Day®. For students to receive the discounted price, they need to select "opt-in" for the materials in their webcourse before the Drop/Add period for any given semester. (cf. UCF Calendar) If electronic materials for the course are eligible for First Day®, the student will need to click on the Course Materials tool in the course to opt-in. During the opt-in period, students will have free access to the publisher material. Once the Drop/Add window closes, students will lose their free access and will need to purchase the materials elsewhere.
When students choose to "opt-in" to First Day®, they will not be expected to pay at that time. Instead, their student account will get automatically billed, and they will be responsible for payment when their account comes due. (cf. Student Account Services)
Student Tutorial: https://youtu.be/bNhSdKueifU
If the Course Materials tool is not appearing in the course but have been instructed that their course is a part of the First Day® program, students can contact Webcourses@UCF Support for assistance. If a technical issue occurs with the Course Materials tool itself, students can also contact Bookstore Customer Care for assistance. Customer Care hours of operation are 11pm Sunday – 12am Saturday (Central Time). Phone assistance is available Monday – Friday, 8am to 8pm (Central Time).
All students will have free access to the electronic materials through the opt-in period. If you do not opt-in through the Course Materials tool you will lose access to the electronic materials at the Drop/Add deadline.
Faculty Experience
Very little to nothing changes in terms of the faculty experience. However, one item to note is that the First Day® submission for course materials adoption (via AIP) will have an earlier date than the standard adoption deadline. (See the Textbook Adoption page for more details on standard adoptions and contact the UCF Bookstore for dates related to First Day®.)
First Day® has a unique place in UCF's Affordable Instructional Materials (AIM) Initiative, as it offers a way to increase students' savings at scale with little to no disruption to faculty's current course materials workflow.
The following publishers are currently approved for First Day®:
Cengage (Courseware and eBooks)
Elsevier (eBooks only)
Hawkes Learning (Courseware only)
Human Kinetics (Courseware and eBooks)
Jones and Bartlett (eBooks only)
BNC OER+ Courseware (Courseware only)
Macmillan (Courseware and eBooks)
McGraw Hill (Courseware and eBooks)
Norton (Courseware and eBooks)
Oxford (eBooks only)
Packback (Courseware only)
Pearson (Courseware and eBooks)
Sage (eBooks only)
Simon & Schuster (eBooks only)
Taylor & Francis (eBooks only)
Vista Higher Learning (Courseware only)
Wiley (Courseware and eBooks)
To request First Day® access in your course, complete the First Day Adoption Form by logging in with your UCF email address. You will still need to place your adoption in AIP. Contact the First Day Team at firstday@ucf.edu or your publisher representative for more information about whether your course materials are eligible.
If you are making First Day® available for your courses, here are some additional resources to help you with that process. These documents contain similar information but are provided and customized by the publishers. In them you will find instructions for adding the Course Materials button for students to access as well as sample messages that can be tailored for your course.
Contact
If you'd like to participate in First Day®, please contact Melissa Yopack (General Manager, UCF Bookstores), Samantha Morgan (Operations Manager), or your publisher representative.
Note: If you're unable to reach either of the above-mentioned, please contact affordable@ucf.edu.
Learn more about First Day™