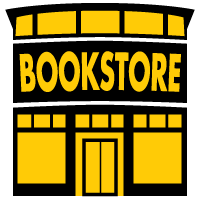 "First Day™ is Barnes & Noble College's inclusive access model, where digital course materials are included as an additional course charge for a particular course or program. This model is easy and convenient for student use, provides an affordable option, and supports student success by ensuring every student is prepared for the first day of class"
Commercial publishers and other for-profit entities have set agreements with Barnes & Noble to offer discounted pricing to students for course materials that qualify for First Day™.
Student Experience
For students to receive the discounted price, they must choose to "opt-in" for the materials in their Webcourses@UCF course before the Drop/Add period for any given semester. (cf. UCF Calendar)
When students choose to "opt-in" to First Day™, they will not be expected to pay at that time. Instead, their student account will get automatically billed, and they will be responsible for payment when their account comes due. (cf. Student Account Services)
Faculty Experience
Very little to nothing changes in terms of the faculty experience. However, one item to note is that the First Day™ submission for course materials adoption (via Faculty Enlight) will have an earlier date than the standard adoption deadline. (See the Textbook Adoption page for more details on standard adoptions and contact the UCF Bookstore for dates related to First Day™.)
First Day™ has a unique place in UCF's Affordable Instructional Materials (AIM) Initiative, as it offers a way to increase students' savings at scale with little to no disruption to faculty's current course materials workflow.
Contact
If you'd like to participate in First Day™, please contact Melissa Yopack (Assistant General Manager, UCF Bookstores) or your publisher representative.
Note: If you're unable to reach either of the above-mentioned, please contact iLab@ucf.edu.
Learn more about First Day™