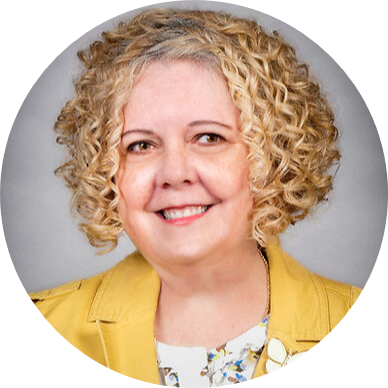 The winner of the 2022 Quality Impact Award is Dr. Shelly Wyatt. Since 2017, Dr. Wyatt has facilitated 49 Quality and/or High Quality designations (an average of 10 reviews per year). These designations cross multiple departments including English, Spanish, Health Information Technology, and more. She has helped the Spanish department designate a Quality Online course that went on to become a blueprint template impacting 4,200 students since it was implemented in Fall 2018. She was also a part of the Quality review process that successfully became the first fully online Master of Nonprofit Management's (MNM) program in the country to earn Network of Schools of Public Policy, Affairs, and Administration (NASPAA) accreditation.
By striving to be a champion of the Quality Initiative, Dr. Wyatt continually attempts to promote the development and delivery of quality online and blended courses by maintaining consistent contact with her faculty. By inviting faculty to engage in a conversation, she seeks to find ways to provide support and guide faculty in the ways that best fit their needs.
It is through this collaboration with faculty that we don't just 'check the boxes,' but rather seek ways of improvement, engagement, and innovation.
Her knowledge of online courses has helped faculty members create new ways of learning for their students. Faculty members appreciate her feedback and opinion to discover new ways the course can reach the quality standards of UCF.
I have taught online for a long time now, but there are always things to learn and ways to improve. Talking with [Shelly] about my courses – in particular through the quality course review – has helped me make them better.
Not only has she dedicated her time and efforts to her faculty, but Dr. Wyatt has helped improve the Center for Distributed Learning's (CDL) internal processes as well. She developed a process for handling stale course reviews, helped discover how to badge templated courses, and created a Quality checklist that have all been implemented into our current processes for the Quality Initiative.
Dr. Wyatt has proven her impact across the university through her relationships and rapport with faculty along with her remarkable contributions within CDL. She is a shining example, always bringing a smile and can-do attitude to everything she tackles which makes her a well-deserved winner of this award. Congratulations!
---
Review Committee Members:
Will Dorner, FCTL
Elisabeth Greenwood, Webcourses@UCF Support
Ashley Salter, CDL Instructional Designer and the 2021 Award Winner
Nicole Stahl, iLab (Committee Facilitator)
Francisca Yonekura, LS&T