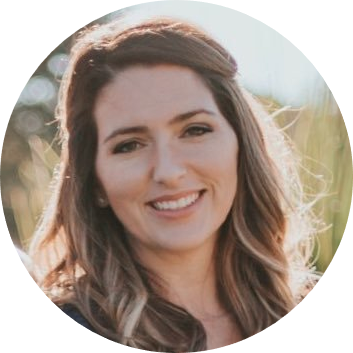 The winner of the inaugural 2021 Quality Impact Award is Ashley Salter. Ashley provided an exemplary submission and has conducted over 30 Quality and/or High Quality reviews and designations. To promote and improve the quality of online and blended, she has offered quality reviews to high impact faculty, often in STEM disciplines. She also focused her efforts on those who expressed interest in developing blueprint courses for adoption by colleagues.
For example, she has worked closely with Stephen Heglund to turn his blueprint courses into Quality or High Quality courses that are then shared with multiple colleagues within the College of Nursing (CON). The NUR4257 course is offered each semester with an average of 38 students in each section, impacting over 1,300 students.
My commitment to quality exceeds capturing quantified data, but rather, a focus on the promise of serving and supporting faculty holistically in the process.
Through the Quality Initiative Ashley has also influence faculty through motivation and support to think and apply out of the box instructional practices. This increased student engagement and active learning practices within their courses. She worked with a faculty member to develop a course historically referred to by students as "dry" and "not engaging." By guiding the faculty member to use best online pedagogy, implement a teaching persona, and utilize CDL resources to engage the students, she helped revitalize the course.
Her willingness to help faculty in a timely manner as they navigate the world of online teaching is extremely beneficial. Her positive attitude and worth ethic contributes to the success of high quality digital courses.
Every time I have reached out to Ashley, she always responded within the hour. During some of the most stressful parts of the course rebuilding process, she always presented a solution to problems in a way that satisfied me and relieved my stress. Her great sense of humor always improved my day and injected a positive, fun aspect into the project.
Ashley's submission clearly shows that she takes pride and ownership in her relationships and professional rapport that she has developed with her faculty. Her responsibility, commitment, service-oriented attitude, along-side the positive experiences she has fostered make her a wonderful winner for this inaugural award. Congratulations!
---
Review Committee Members:
Will Dorner, FCTL
Elisabeth Greenwood, Webcourses@UCF Support
Martha Hubertz, UCF Faculty
Beth Nettles, CDL iDev
Nicole Stahl, iLab (Committee Facilitator)