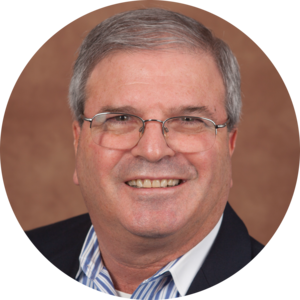 Overview
Instructor: Dr. Frank Tamberelli
Instructional Designer: Dr. Baiyun Chen
College/Department: CBA, Integrated Business
Course Number & Title: GEB4104: Small Business Development, ENT4412: Managing Small Business Finances
Rigor, engagement, completion rates. Goals every faculty member has in mind when developing their course work. Dr. Frank Tamberelli is no exception as he was eager to increase all three with an overall goal of improving student learning outcomes. To achieve these goals, he focused on interactivity through active learning and personalized learning. By adopting the pedagogical application of "doing," Dr. Tamberelli felt that students would be more successful engaging with the course materials and their retention of that content would improve, developing skills that would be preferable in the business world.
Starting with his GE4104 course, the content was redesigned using the Cengage e-text delivered through Realizeit's personalized adaptive learning (PAL) system. The students then had to show sufficient mastery of the materials associated with each learning outcome before being permitted to complete each chapter. His ENT4412 course also utilized Realizeit for the pre-class assignments. The course was taught face-to-face in a flipped classroom, active learning environment. This environment required the students to master the pre-class readings and assignments so that the knowledge learned could be applied during the in-class, team-based activities.
This was never about a re-design but rather a build from scratch that would improve student learning outcomes.