Mobile Strategy and Innovation serves as a central agent for the advancement of mobile technologies at UCF by providing direction in mobile strategy, guidelines, and practices. We promote teaching and learning, student success and engagement, and community awareness by facilitating user-centered mobile experiences and expanding access to information.
Mobile@UCF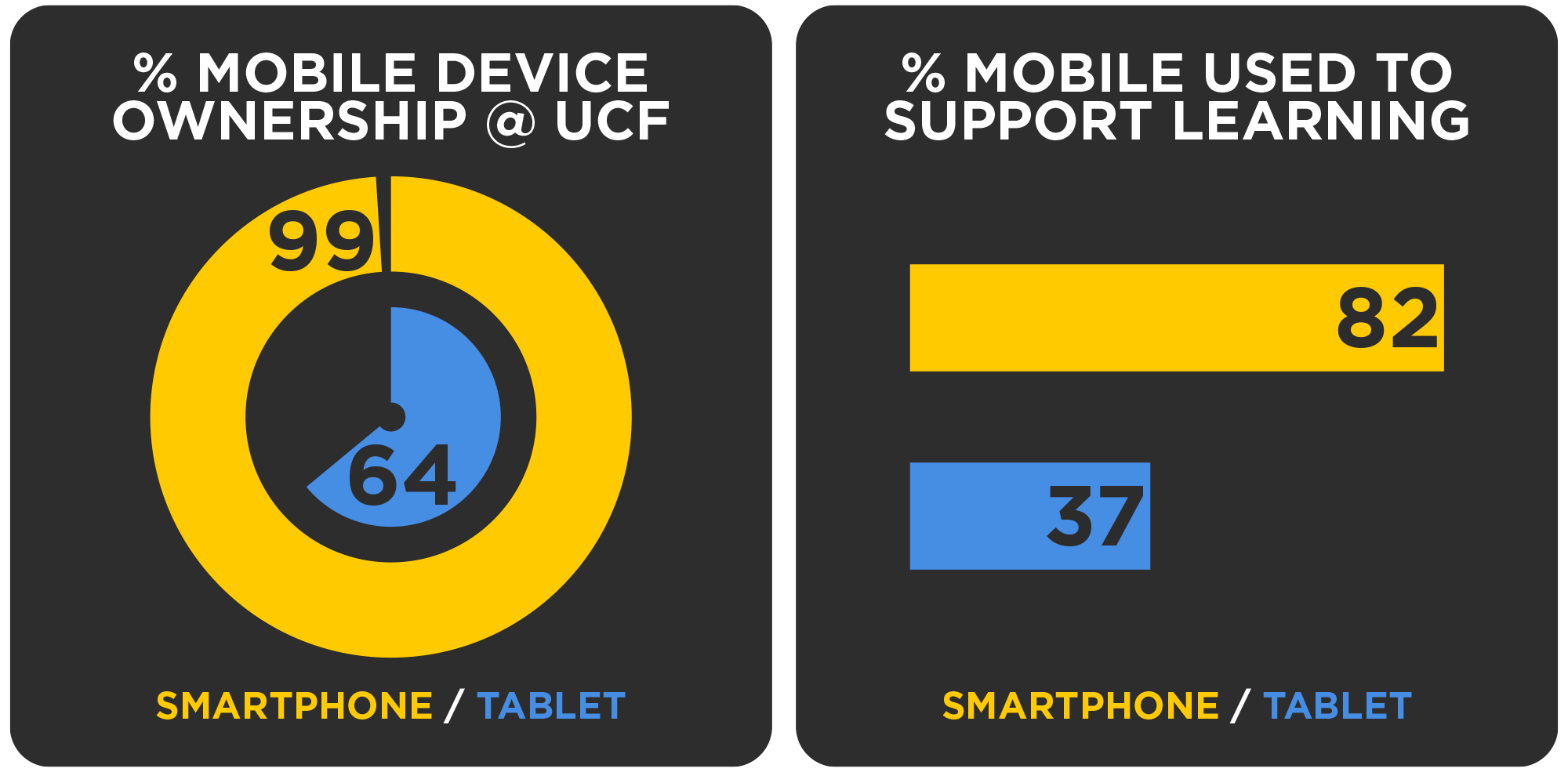 Mobile technology is an essential part of the UCF experience. Research confirms 99% of UCF students own a smartphone; 80% use a mobile device at least once a week to support formal learning. Student usage of the Canvas mobile app is at 90%, with 95% of those using the app at least once a week, while mobile access to Webcourses@UCF represents hundreds of millions of interactions each year. In addition to academic use, the UCF Mobile app with over 200k downloads has become essential to students for timely information, resources, and student life. Mobile Strategy and Innovation coordinates mobile technology projects, applications, research, partnerships, and governance.
Mobile Projects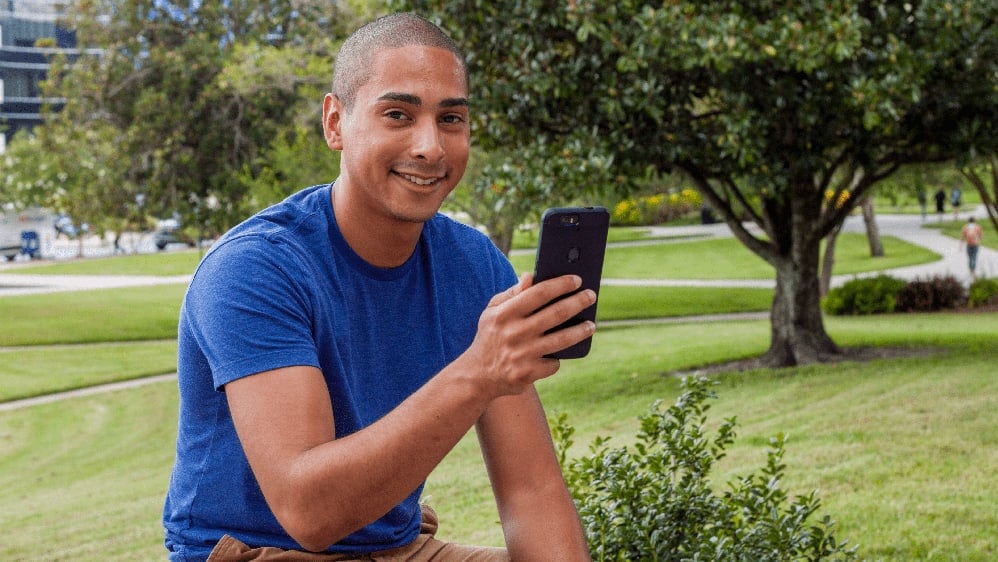 Mobile Strategy and Innovation manages the following mobile apps at UCF.
Panopto Mobile
Modo Labs Publisher
Modo Labs Communicate
Content Partners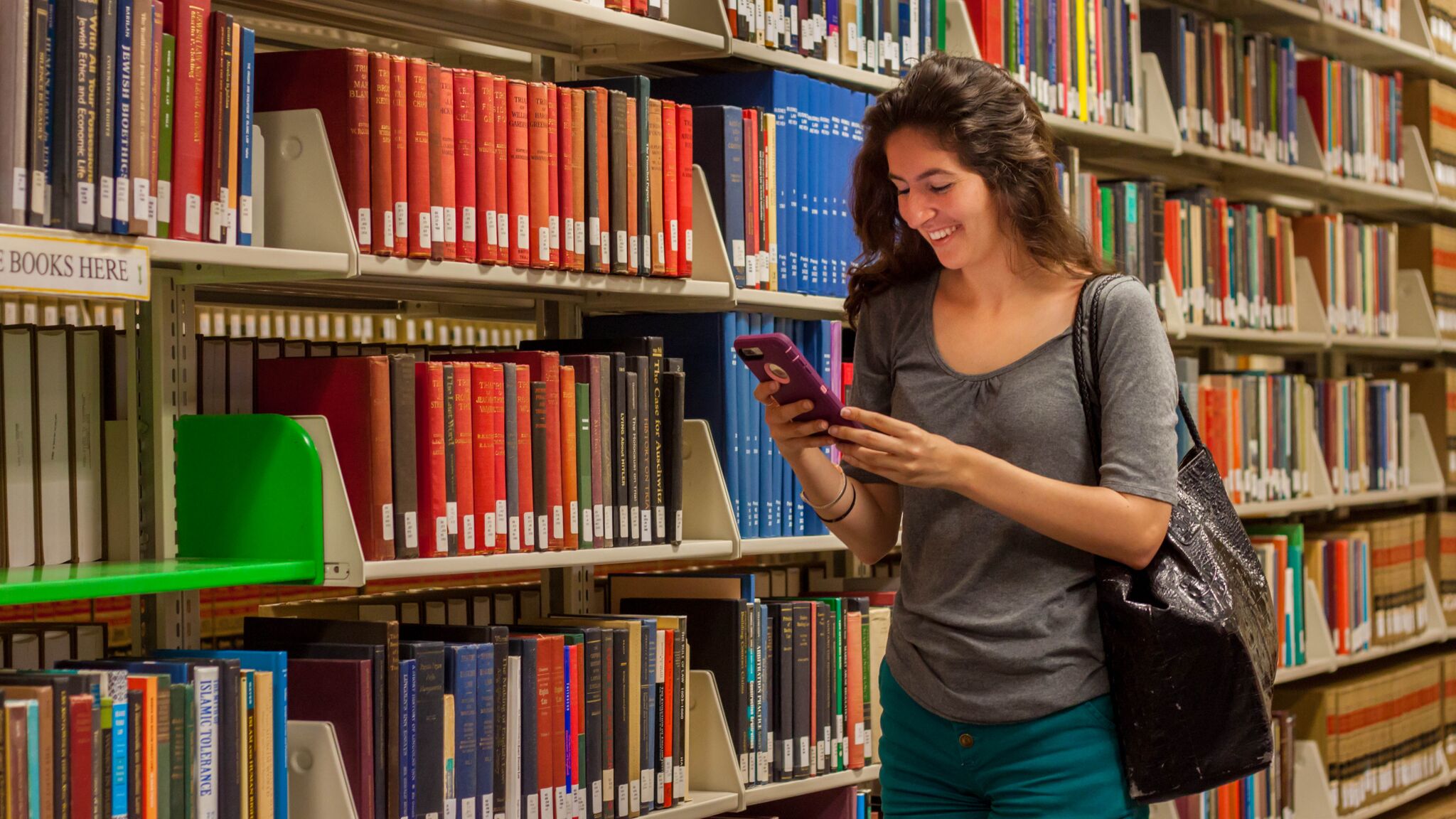 A vital part of the UCF Mobile app is the UCF community which is key to creating a mobile experience that is engaging, meaningful, and essential. We are developing guidelines and a service model to give UCF partners the ability to extend the underlying mobile app platform to meet the needs of their audience. Our goal is to ensure the best mobile experience for all users. If you would like to discuss your mobile strategy or how to be involved, please contact ucfmobile@ucf.edu.
Guidelines and Services
Opt-In Communication Guidelines for UCF Mobile
Contact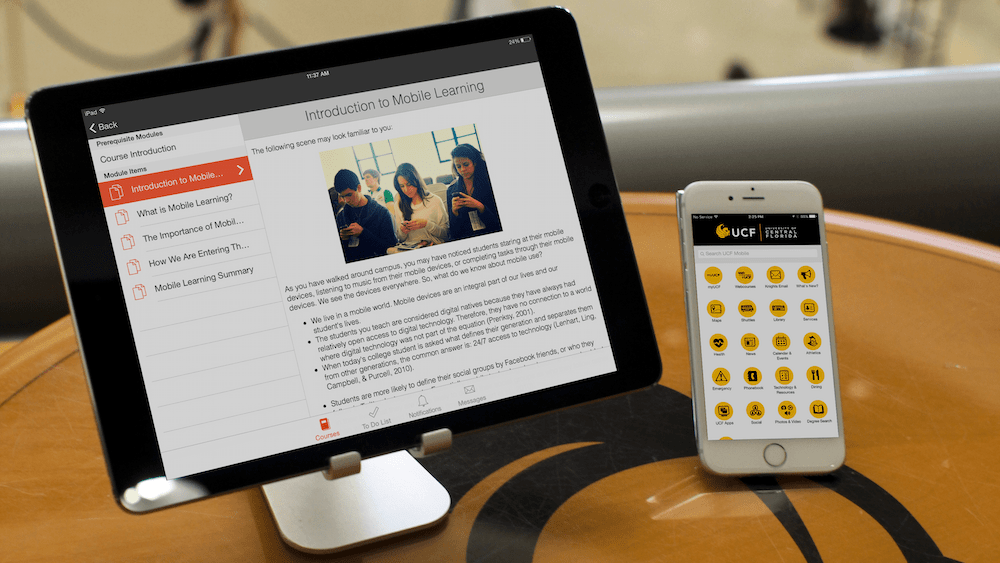 If you have questions or just want to explore using mobile technology at UCF, contact:
Ryan Seilhamer
Program Director of Mobile Strategy & Innovation ryan.seilhamer@ucf.edu