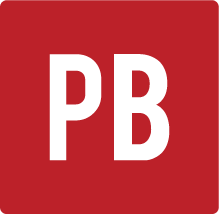 UCF has partnered with Pressbooks to provide faculty and students an authoring tool by which they can publish portable, interactive web content for a variety of use-cases.
Cost
Pressbooks is free-of-cost to all UCF faculty, staff, and students.
Key Features
Streamlined authoring / 'Quick Start': Add your textual, audio, and video content through an easy-to-use interface or import your pre-existing content from Microsoft Word, Webcourses' Pages, and more with the click of a button.
Seamless Integration: Access all your Pressbooks content directly in Webcourses through our LTI integration.
Privacy control: Make content public (for the world to see) or private (for a specific audience of students or colleagues).
Portability: Permit downloadable and printable exports (PDF, EPUB, MOBI, XML).
Interactive multimedia: Embed interactive learning content from H5P and Materia.
Instructor/Student Annotations: Leave personalized notes to expound on compelling topics (Hypothes.is).
Pressbooks in Practice
The table below provides examples of how faculty and students are using Pressbooks at UCF:
| | | | |
| --- | --- | --- | --- |
| | Academic | Professional | Personal/Public/Service |
| Faculty | Write content in Pressbooks to supply students a zero-cost alternative to publisher textbooks and/or courseware. | Share content in electronic or print format with fellow colleagues (e.g., via conference proceedings). | Prepare a translation or participate in a collaborative project that can later be extracted from the platform and used in a philanthropic manner. |
| Students | Create content (e.g., create ePortfolios) to submit as a project or assignment. | Author and maintain ownership of personal work (e.g., via open license) and list it on a resume or CV as a publication. | Produce dynamic content, export the .xml package, and upload the work to a personal website on WordPress or elsewhere to share with the world. |
How Do I Get Started?
If you would like to get started on any of the aforementioned or devise your own pathway forward, please sign up for a Pressbooks account.
Support Documentation
Alternatively, if you're unsure where to start or would like to sit down with a member of the Affordable Instructional Materials (AIM) team to discuss training and/or collaborating on a project, please contact us at affordable@ucf.edu.